Similarly to the internet becoming the Golden Age, Electric Vehicles – also known as EVs – are soon to become the Golden Age of the transportation industry.
The expectation of EVs replacing conventional vehicles continues to dramatically accelerate as technology advances, infrastructures change and people become more educated on sustainability. It allows for a number of benefits for the owners, businesses and environment, such as: lower costs of operation, giving a forward-thinking greener leader status for the individual and the business, positive environmental impact, and much more.
Multiple large vehicle manufacturers have even made promises to only manufacture EV's in the near future, making them part of the "past" in the industry.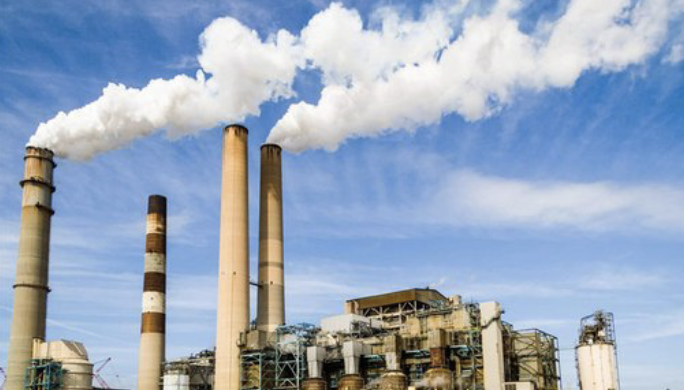 The Future of Infrastructure
With around 10 million expected EV's in the year 2025, and an expected surpass of conventional vehicles by the year of 2040, EV's are expected to dramatically change the infrastructure of multiple industries, such as the transportation and utility industries. EMobility will require a number of transformations in aspects like: supply-chain management, deploying charging networks and stations, expanding and modernizing electric grids, and much more.
Already, changes are visible; By December 31, 2020, there were a total of 96,536 public EV Charging ports in the U.S. – including Level 1, Level 2 and DC Fast chargers. With 30,451 locations all around the country, the average ports per location across all charger types was 3. These numbers are expected to drastically increase in the near future.
It is also foreseen that the increase in adoption of EVs will create a trillion dollar opportunity for utility companies. However, they will also face issues, such as: determining the power load needed to charge these EVs and how to forecast both when and where this electricity will be needed in order to implement it.
EVs, Utilities, and the Grid
Although the increase in adoption of EVs will create multiple opportunities for utilities, they are not yet prepared for the demands EVs will cause to the grid.
Multiple utilities are seen to be taking steps of planning for grid expansions, while also using network maps to identify where the grid expansions will be needed, create blueprints and also preparing for financial investments, however the EV adoptions will vary by region – making it impossible for utilities to know which locations to focus on for grid expansions.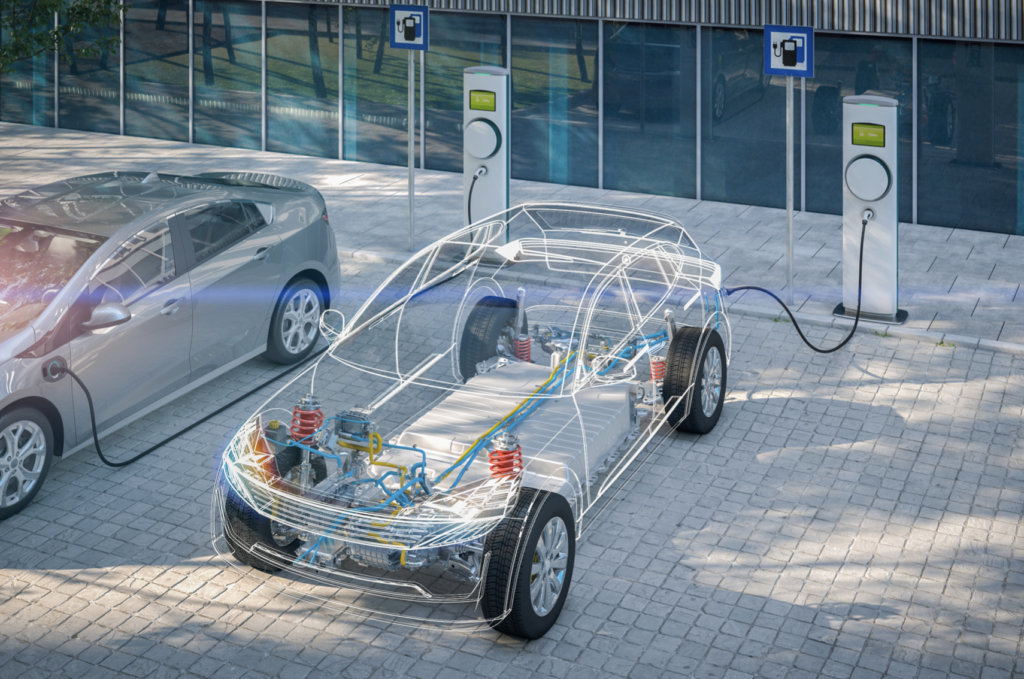 It is estimated that by 2030 that a representative US Utility, with around 2-3 million customers and a baseline electricity sales of around 40,000GWh, will have to invest between $1,700-$5,800 in grid updates per electric vehicle (if there are 1.1 million EVs in service). Emobility will surely affect both the demand for energy and grid capacity. Assuming that around 15-20% of all vehicles in a utilities service area are EVs, there would be a 5-10% increase in energy demand and 25-33% increase in grid capacity demand.
Are Cities and Utilities Preparing for the Influx in EMobility?
Transportation is the largest driver of emissions and greenhouse gasses, so countries, states and cities all around the world see EMobility as one of the biggest opportunities of introducing their citizens to a more sustainable future. However, this opportunity comes with a huge challenge to the utilities of the cities, as they will need to generate and deliver more electricity – even to areas which are already experiencing high electricity demand.
It is clear that all sectors- utilities, private developers and business owners- are all expected to play roles in rebuilding the vehicle infrastructure of the country.
There is a widespread agreement across all of the U.S; EV drivers need more access to charging stations as EMobility is becoming an increasing trend. Drivers must have access to EV charging stations at all locations, including: home, workplace, public parking, highways, etc. However who will own them, and who will profit from them is still an open debate.
The Part Utilities Can Play in EMobility
Due to the EMobility opportunity, utilities – if they act strategically and vigorously – can create remarkable competitive stands for themselves by performing services for EV owners.
Utilities can be expected to go down two different routes; Either:
Make high-cost, slow-moving, ineffective actions, or
Proactively managing EV Ownership, with personalized, lower-cost and effective messaging.
Just by providing low-margin electricity for EV's there is an estimate of around a $1.7 trillion dollar opportunity for electric utilities; Multiple other higher-margin opportunities also exist for them, which can create hundreds of billions in dollars; These high-margin opportunities could be services such as: Integrated home EV Energy Management, Finance Control over electricity use, remote charging applications, and many more.
By combining these services onto a single online customer platform, allowing for personalized, proactive notifications and use, utilities can optimize their system processes and allow areas of improvements for the overall EV owner Customer Experience and delightfulness.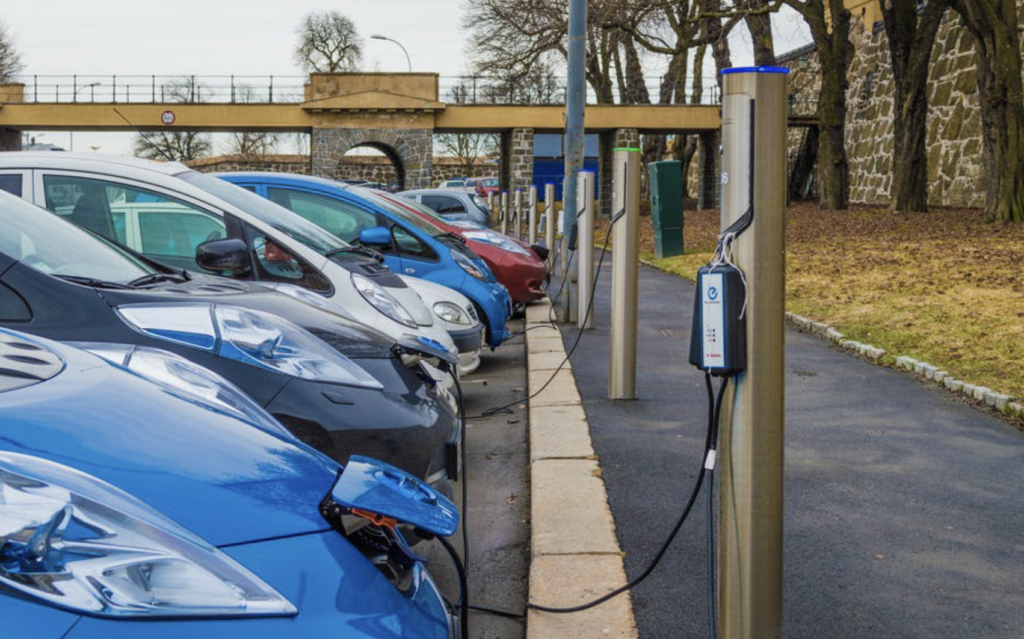 As EVs are being purchased now more than ever, if utilities focus on creating EV ownership both simpler, affordable and trouble-free for the consumers, this will automatically improve their competitive advantage in the industry.
More than two thirds of EV potential and actual consumers believe that purchasing an EV will allow for cost-saving opportunities in the long term, however in the time being they still seem to come across multiple challenges which don't allow for effective ownership of EVs. Utilities can take advantage of this opportunity and take actions accordingly in order to accelerate EV purchases and be market leaders in this fairly new industry.
By partnering with trusted vendors, like Avertra, utilities can:
1. Create personalized customer choices: With customer trust, the utility can create monthly EV charging plans for consumers who own an EV, while allowing them to have insights and access over their consumption patterns and bills, simplifying the stress of being an EV owner.
2. Create connections through ecosystems: By creating ecosystem partnerships with EV car manufacturers, EV car mechanics, EV charging stations, and many more, allowing for personalized and proactive notifications to EV owners, creating a sense of ease and safety.
3. Leverage Real time insights: By creating real time data available to consumers, this will rapidly improve their experience and their comfort due to the availability of information.