Excellence in Advancing Women's Economic Security
Avertra, an American software company, proudly announces its recent distinction as one of the five winners of the 2023 Secretary of State's Award for Corporate Excellence (ACE). Established in 1999, the ACE recognizes U.S. companies for their critical role in elevating global standards of business conduct and tackling significant worldwide challenges. In a ceremony held on October 30th, 2023, U.S. Secretary of State Antony J. Blinken recognized Avertra for its outstanding contribution to Women's Economic Security in Jordan.
This award celebrates Avertra's dedicated efforts to establish an equitable and inclusive workplace in the traditionally male-dominated technology sector. With a significant employee presence in Jordan, Avertra has led the way in guaranteeing equal opportunities. By leveraging its training center, it has fostered skill development, and created leadership paths irrespective of formal education barriers.
At the forefront of these initiatives are Dalia Abu Zaid, Avertra's Chief of Staff, and Mireille Bseirani, Director of Operations, representing the women of Avertra. Their presence at the ceremony showcased the company's dedication to female leadership and the crucial role of women in an inclusive workplace vision.
Advancing Gender Balance through Strategic Initiatives
At Avertra, gender imbalance is met with purposeful hiring strategies. Ones that focus on increasing female workforce representation, ensuring women candidates form at least 40% of each training cycle at Avertra Academy. Presently, 44% of Avertra's workforce in Jordan are women, with an ambitious goal to replicate this balance across all of its global offices by 2025. Furthermore, the company's drive towards gender balance is also evident in its efforts to recruit and promote women into leadership roles.
Moreover, Avertra's leadership continues to support and uplift women, motivating the establishment of personal brands. Paired with the provision of various platforms, this approach spotlights the powerful voices and achievements of the company's female employees. Highlighting various significant events, it emphasizes challenges women encounter in the industry and nurtures an inclusive workplace culture.
Recognizing the economic barriers that disproportionately affect women, particularly in Jordan, Avertra facilitates remote working options. This flexibility supports employees who face long commutes, work non-traditional hours, or have childcare responsibilities. This has contributed to helping bridge the gender gap and demonstrating that motherhood and a successful career can coexist harmoniously.
Fostering a Diverse and Inclusive Culture
Beyond gender, Avertra's commitment to diversity and inclusion encompasses a broader spectrum. It emphasizes equity and equality while also extending support to those from underserved communities and political refugees. Through targeted hiring strategies, educational opportunities, and comprehensive policies, Avertra is creating a workplace where every employee, irrespective of their background, can thrive.
Moreover, Avertra's leadership team, driven by the CEO, Bashir Bseirani—a first-generation American with Arab roots—is deeply committed to advancing gender equity, diversity, and inclusion. Both within the company and in the broader community. Bashir states, "Empowering women is at the heart of our effort. We know that when women strive, societies change for the better. By focusing on gender equity, we're not just uplifting half the population, but we're actually transforming entire communities together." Avertra leaders actively promote inclusivity through valuing diversity across religion, gender, and background. Additionally, they leverage social media for amplifying advocacy, striving for a more equitable society.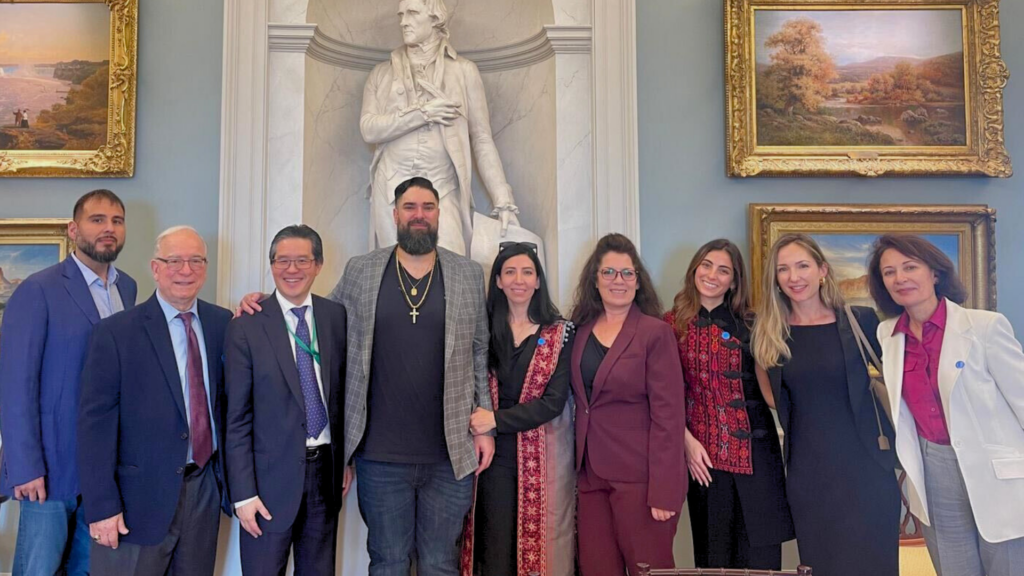 An Ongoing Mission
While proud of this achievement, Avertra acknowledges its journey towards gender equity and broader diversity initiatives remains an ongoing endeavor. By continuously adapting and developing strategies, it aims to foster an inclusive, supportive, and balanced work environment. This commitment extends across all its global offices.