Southwest Gas_Utilities_MiCustomer
Digital Agents Augmenting Human Agents
Simplifying back office workforce management through smart
process automation to support workforce empowerment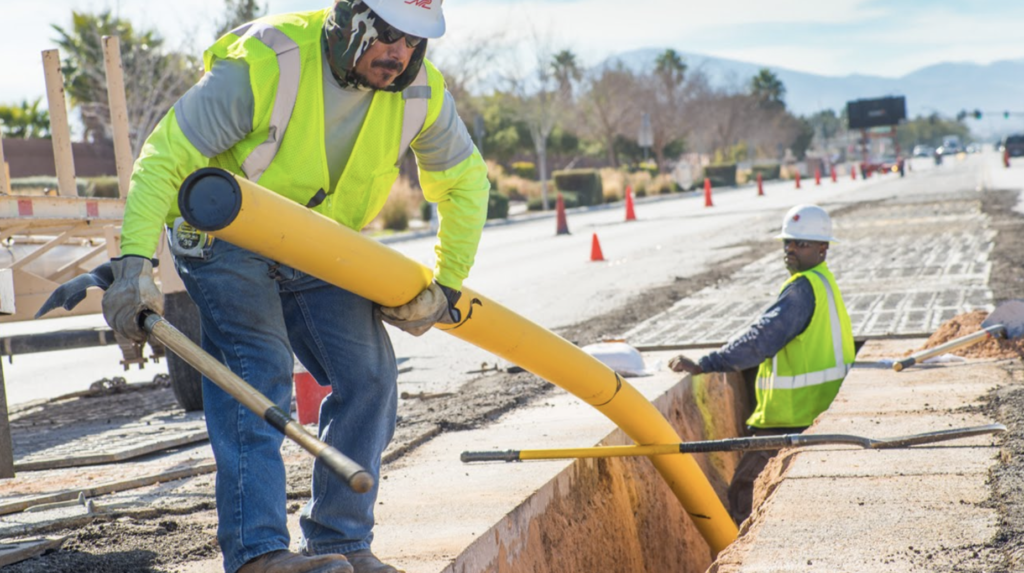 Founded in 1931 & headquartered in Las Vegas, NV.
Largest distributor of natural gas in AZ and NV.
2,200 employees.
5 operating divisions.
$1.35B in Revenue.
2.2M customers.
Now more than ever, technology is taking center stage in the utility industry. Adapting to a new market reality with increasing customer demands and workforce expectations isn't always easy. However, with the introduction of automation, digital experience, and modular architecture merged with human intuition, there is now a new way of understanding the way to success.
Take Southwest Gas as an example, the natural gas utility company was going through an entire digital transformation initiative with the implementation of their new S4/HANA customer information system – from meter to cash.
In the SAP world, the concept of back office exception management can be tricky in cases of such drastic changes to core systems. For instance, if a bill or an invoice of a meter read falls out of a certain range or number, the entire billing and print process is held up. This slows down the entire revenue stream as the customer's bill is being delayed thus delaying the payment cycle, and resulting in customers to overload the front office with calls and complaints. Southwest Gas also feared their employees would be overwhelmed with the number of exceptions that would be created as a result of the new system. To help mitigate these risks and avoid this ripple effect, Southwest Gas went on a mission to find a solution that could improve and save their back office operations.
After intensive research, Avertra was the obvious choice for SWG. The utility selected the MiAgent module that is part of Avertra's MiCustomer digital experience platform. Southwest Gas is now able to manage and automate their entire back office work lifecycle, from a diverse set of exception types (e.g. Meter Reading, Billing & Invoicing, Payments & Dunning, and Device Management) to work assignment, to performance monitoring, creating a unified user experience for their workforce. Agents no longer need to log into SAP and cross multiple transactions, as MiAgent introduces a holistic system that seamlessly integrates with SAP identity management solutions, scheduling system, and SAP C4C CRM.
Through context-specific screens that bring the right data and exception types to the agents fingertips and operational dashboards for supervisors and SLA management, SWG is now able to achieve operational excellence across the entire organization. The solution empowers the best employee experience by streamlining processes, identifying agent performance improvements, and utilizing the process mining engine and process heatmaps to easily identify bottlenecks. MiAgent eliminated the tedious manual touchpoints, enhanced process visibility, and allowed SWG employees to focus on more meaningful work.
The positive impact this created was highly significant as MiAgent is able to automate and resolve ~85% of target exceptions and ~73% of all exceptions. This represents over 101,000
exceptions resolved through automation monthly equating to 12,500 employees hours saved monthly. For exceptions that need to be resolved manually, MiAgent has greatly enhanced back office efficiency with a 72% reduction in Average Handling Time over baseline.
We are on target to complete in excess of 1 million exceptions in automation during the first year of operation.
Moving forward, SWG continues to improve and stabilize its operations through new automation processes and improved exception handling times. The most recent enhancement includes automating the complex historical cancel/rebills scenarios. Avertra looks forward to helping SWG achieve back office excellence and supporting workforce empowerment one employee at a time.
Avertra's MiAgentTM was able to:
Total exceptions
resolved monthly
Exceptions resolved through
automation monthly
Employee hours
saved monthly
"My favorite digital enhancement with Project Horizon is the

MiAgent

application. In today's world exceptions are worked from reports. With our future landscape, we are introducing an exciting new product to the landscape that will allow CABO to view and work these exceptions from an application with

dynamic and adaptive screens

which will guide users in the resolution process. MiAgent also features

automated resolution paths

, which means certain exceptions will close themselves if they meet the criteria set for those automated paths. This tool will help SWG learn from user and system behavior and help innovate at a much faster pace. We are

paving the way for a digital future!

"
Director of Solution
Delivery Project Horizon
Interested in the solution? Read more about our DX Platform
Interested in the solution? Read more about our DX Platform